Get the peace of mind that comes with knowing your equipment is well maintained and always running efficiently.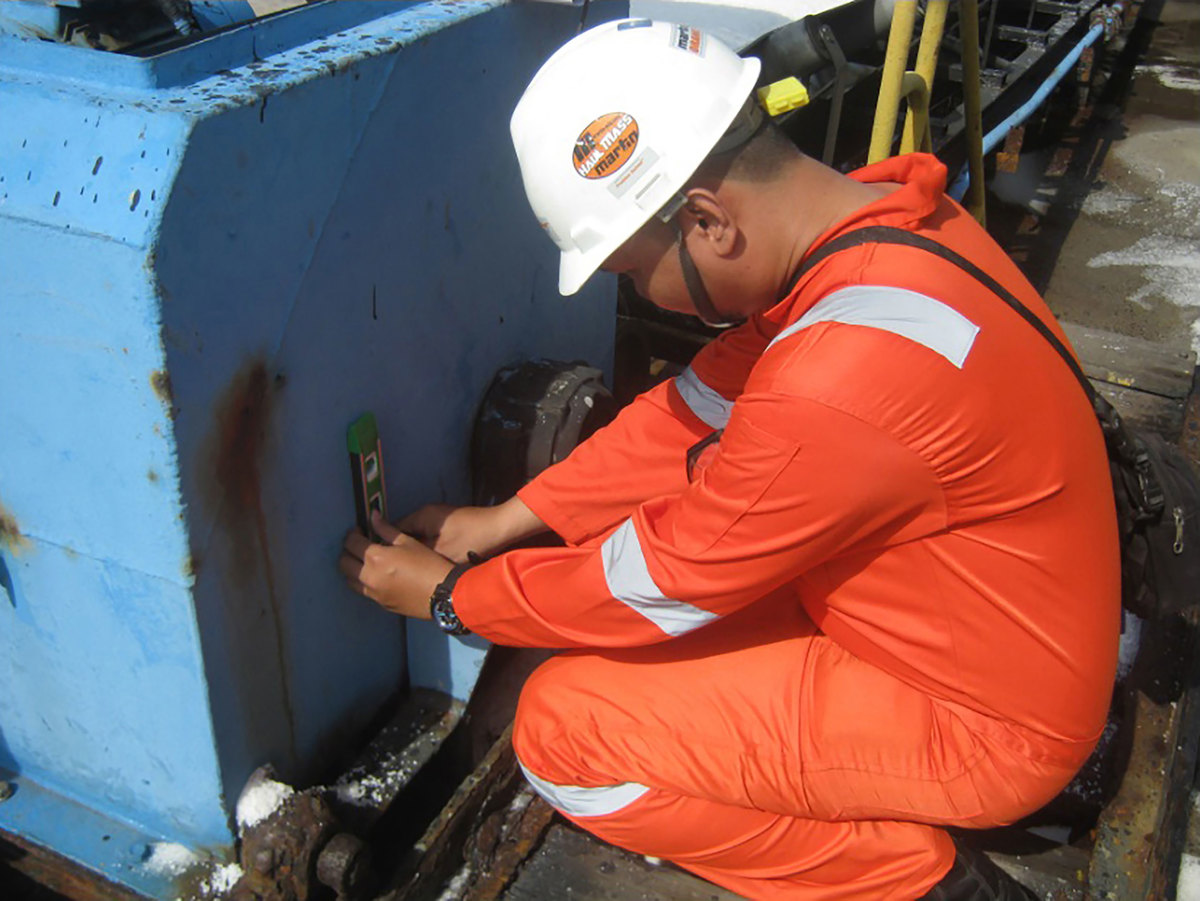 « View Other Martin® Services Available
With Martin® Services maintenance program, you can be sure your equipment – including conveyors and air cannons – is always running perfectly.
The best way to make sure the equipment you use to move bulk materials is always running at optimal performance levels is to make sure the equipment is clean and well maintained at all times. And the best way to achieve that level of performance is to let the Martin's ongoing maintenance program do it for you. With this program, our experienced, professional technicians come out to your site and do a thorough inspection and assessment of your equipment at regular intervals.
The program is available in three service levels you can choose from, as well as customized plans for your specific needs. For example, once the inspection is complete, the Martin® technician can make necessary adjustments and clean components, then provide a report on the condition and performance of your equipment. While at the highest level of service, our technicians take full accountability for maintaining your equipment, replacing wear components if needed and making required upgrades, always striving to maximize performance and efficiency. This also gives you a level of cost certainty, making it easier to project and manage your budget.
Our technicians and engineers are available to provide expert advice and assistance on all of your bulk material handling questions and problems. Let us help you keep your systems running, control fugative material, and ensure your systems are safe and code-compliant. Contact us today to find out which of our professional maintenance service levels is right for you.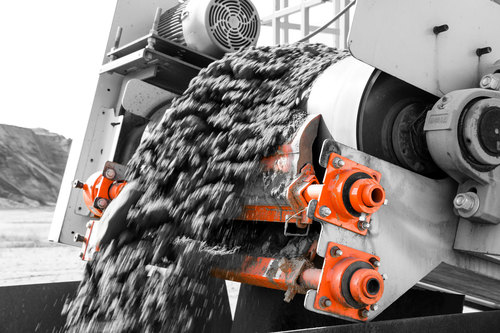 Martin® Forever Belt Cleaner Guarantee
We are so confident in the performance of our belt cleaners that we proudly offer the industry's first Forever Belt Cleaner Guarantee, an exclusive offer available for current Martin® replacement blade customers. We will provide Martin® replacement tensioners and mainframes for any belt cleaner assemblies as required – whether the ones we're replacing were manufactured by us or not – absolutely free of charge for as long as we have a service relationship including FREE blade installation, tensioning, and hardware upgrades, helping to maintain maximum performance and keeping your belt cleaning system running in like new condition – FOREVER!
Learn More About Our Guarantees Here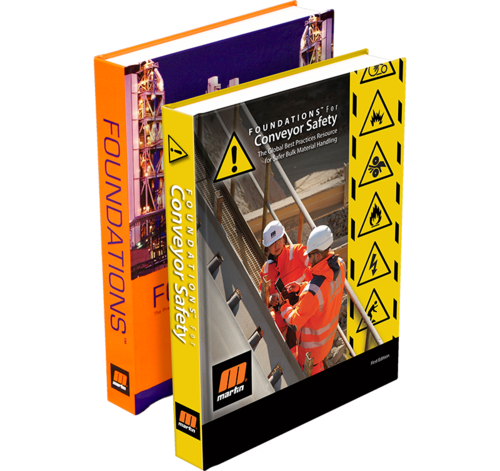 Foundations™ for Conveyor Safety
Learn to Calculate your Return on Conveyor Safety™ with our compilation of worldwide best practices for safer bulk material handling in this first-ever textbook dedicated exclusively to the safety of conveyor systems.
Request Your FREE PDF or Hard-Back Copy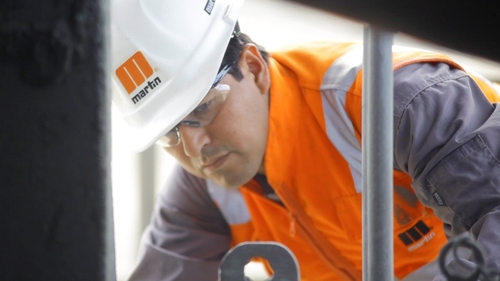 Save With Our Martin® Walk the Belt™ Service!
Every conveyor is different, even within the same facility! We can provide regularly-scheduled reviews of your bulk material handling system components, involving a specialized crew with the expertise necessary to achieve high operating standards, keeping the conveyor system running at maximum productivity. Immediate data and photos will be available to facility managers and our suggestions will ensure long-term savings and efficiency.
Get Your Belts Reviewed By People Who Know What They're Looking At -- At No Charge!
Belt Cleaner Problems?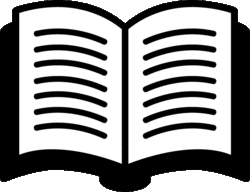 If you're having trouble with your belt cleaner, check out our Precleaner Blade Troubleshooting Guide on common issues and how to solve them.
View The Guide
Download Our Corporate Brochure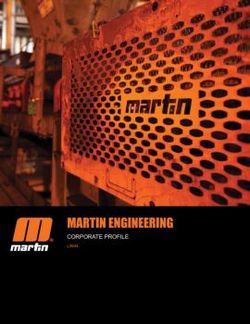 Who is Martin Engineering? Find out everything you ever wanted to know about our company in this informative corporate profile.
Download The Brochure
Call Us Today
+ 61 1300 627 364