Excellent solution for indoor applications where you want to keep noise exposure to a minimum.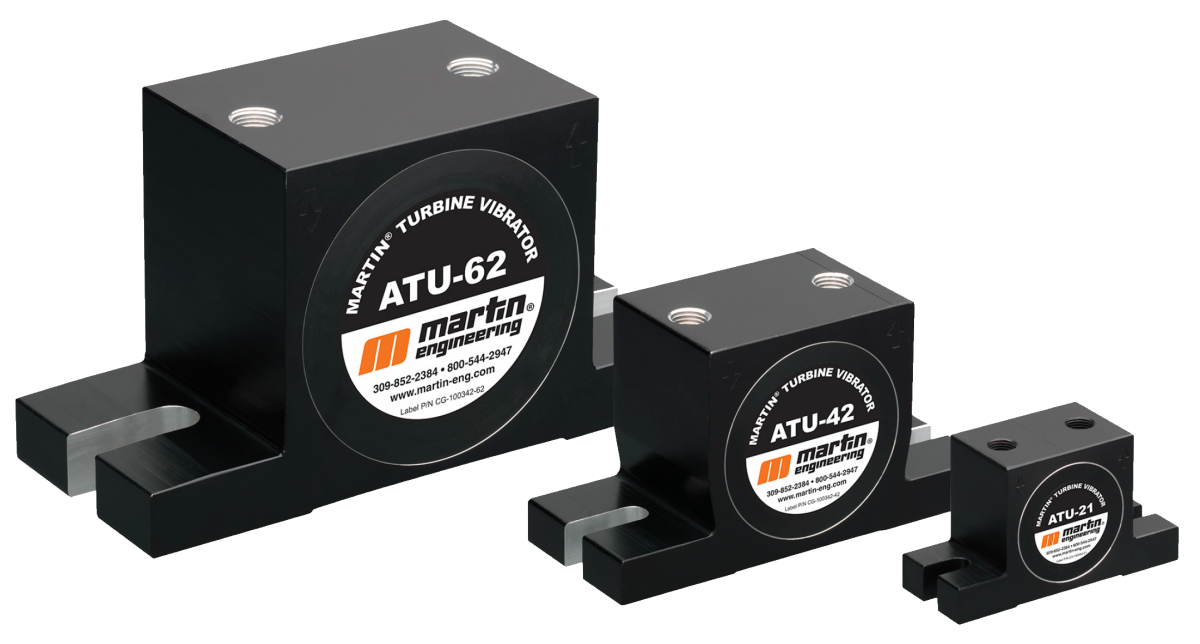 Martin Engineering's pneumatic turbine vibrators contain an unbalanced turbine wheel that spins inside the casing. The rapid, unbalanced rotational movement of the turbine applies centrifugal force to the casing, producing the vibratory force. These vibrators use very little compressed air relative to the force they deliver, so the long-term cost of ownership is low.
Turbine vibrators produce noise levels well below OSHA requirements, so they are an effective solution for noise-sensitive areas. They are ideal for applications such as portioning ingredients in food processing plants and feeding small parts made of plastic or metal onto a feeding tray, as well as conveying materials or loose items in the chemical and pharmaceutical industries. Plus, with an optional speed muffler, the amplitude and frequency of the vibration can be precisely adjusted.
Our technicians and engineers are available to provide expert advice and assistance on these products and all of your bulk material handling questions and problems. Please contact us today and let us help!
Absolutely No Excuses Guarantee
No Risk. No Hassle.  If, for any reason, you're not completely satisfied with your product or solution, we will happily honor our Absolutely No Excuses Guarantee and fully refund your money or provide a better solution for you. Period.
Learn More About All Of Our Guarantees
Call Us Today
+ 61 1300 627 364